On the right hand side of the invoice generation screen, there is a mini filter: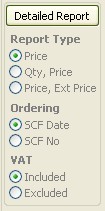 Using this filter and the produced potential invoice header, it is possible for the accountant to get a very detailed report for the potential invoice with all the service forms included in this potential invoice, the services and according to what is chosen in the report filter, price or quantity + price or price + external price reports can be produced.
Here is an example screenshot of a produced detailed report: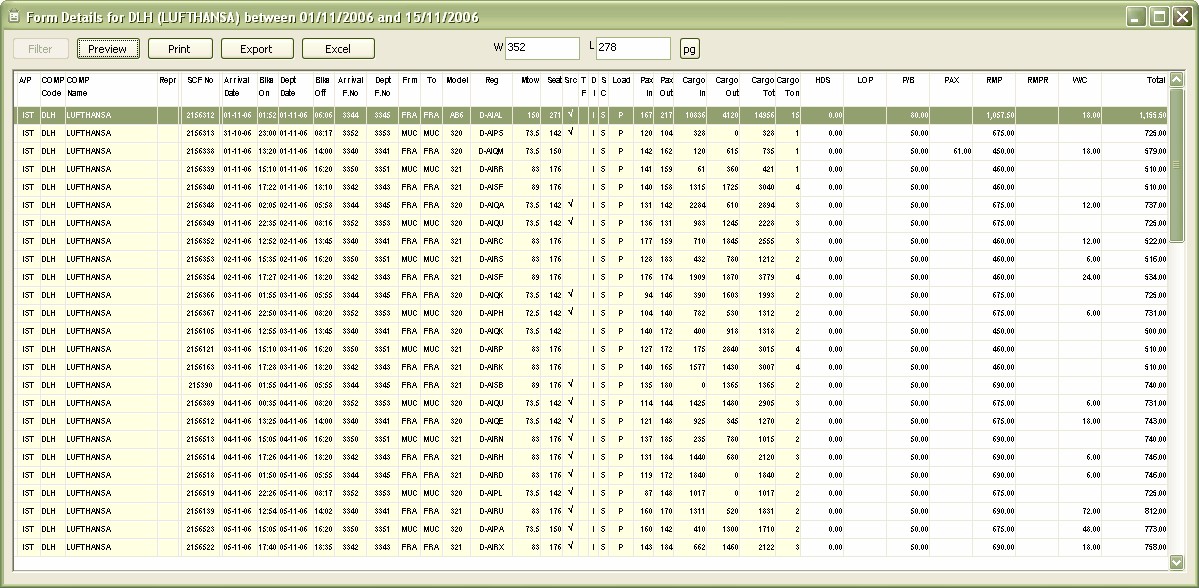 The detailed invoice report is aimed to provide as enough information as to enable the accountant make his/her final checks about the due service forms on the potential invoice. Therefore, this report is interactive: double clicking on a line will bring the due service charge form screen.