The resource plan report is an excel based report produced using the following filter: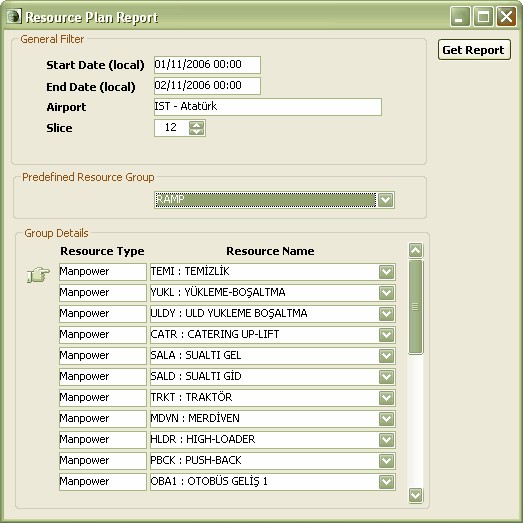 The report uses the required resource definitions along with the planned flights information. Below is a sample one-day resource plan report: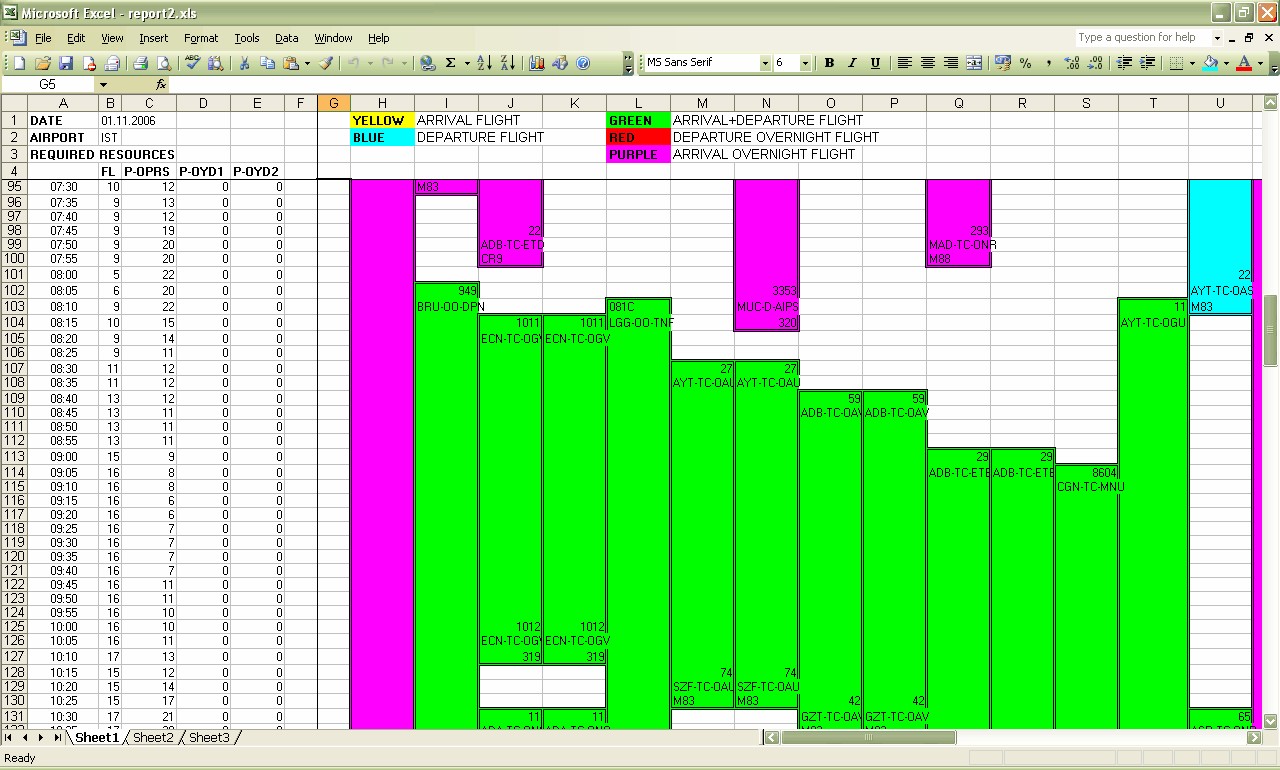 The excel report will be in a planner-report format. On the left side there are the time slices. In this case there time slices of 5 minutes. FL column shows how many airplanes are currently in the field that needs to be serviced. The rest of the fields show the required resource types as defined by the system user.
Resource report is produced for a whole day. In this report, on the planner side, the green, yellow, blues, red and purple colors indicate the flight properties. Yellow means an arrival flight (and no departure, the aircraft will stay on that airport with no scheduled departure), blue means a departure only flight, green means an arrival+departure on the 24-hour range, red means arrival+departure but departure will be tomorrow, and purple means departure flight but that flight has an arrival on the previous day. So, red and purple are complements.
The planner like report gives both the required resource amounts and visual feeling to the user. Have a look at the following zoomed print-out of the previous sample resource plan report: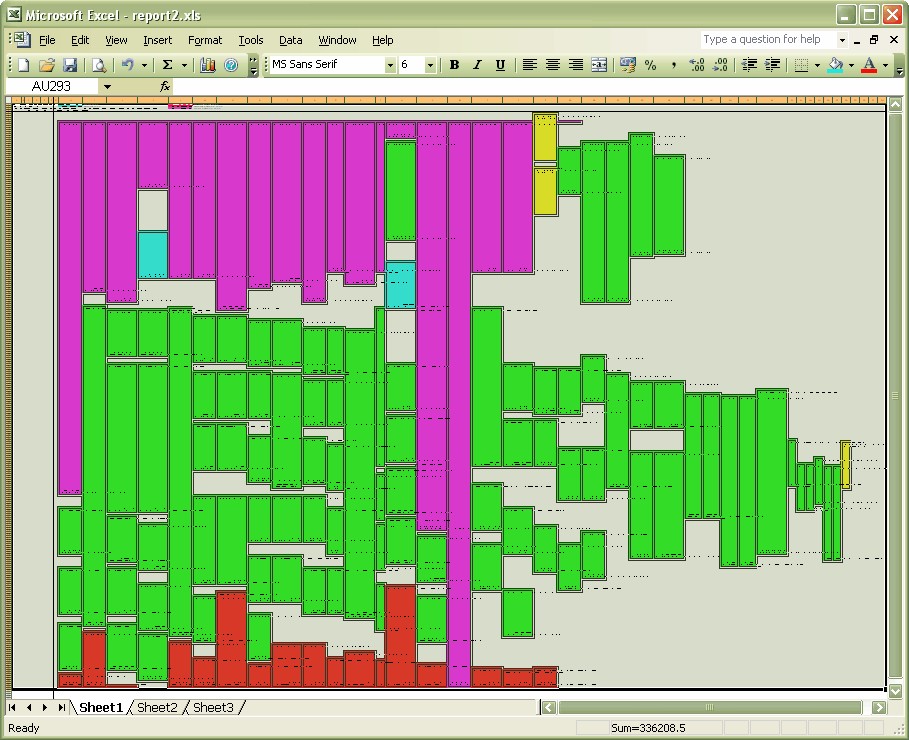 Here you can see the planner interface showing the flights.
Celebris does not appoint resources by distinction whether they are manpower or equipment, just reports the number of resources assigned. In other words, Celebris resource planning is not a roster interface. However, Celebris has real-time support for 3rd party roster software Inform RosterControl which gives unlimited flexibility into resource assignment and shift regulations.